Wilmington HD Reach Holiday Party!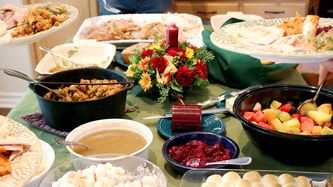 Celebrate the season with us at a Holiday Party Potluck!
Come celebrate the season with a holiday potluck party on December 10th! Join us in the merrymaking by bring a dish to share (that will serve 8-10 people). Please bring an appetizer, main dish, salad, side or dessert and some holiday cheer! HD Reach will supply beverages and plates, napkins, and cutlery.
You'll have the chance to share your thoughts, challenges, and words of wisdom with others just like you! Our support groups send a message of hope for living well with HD. Come learn, share and be uplifted while helping others!