Lime green citrine & iridescent purple beads &lime green pearls necklace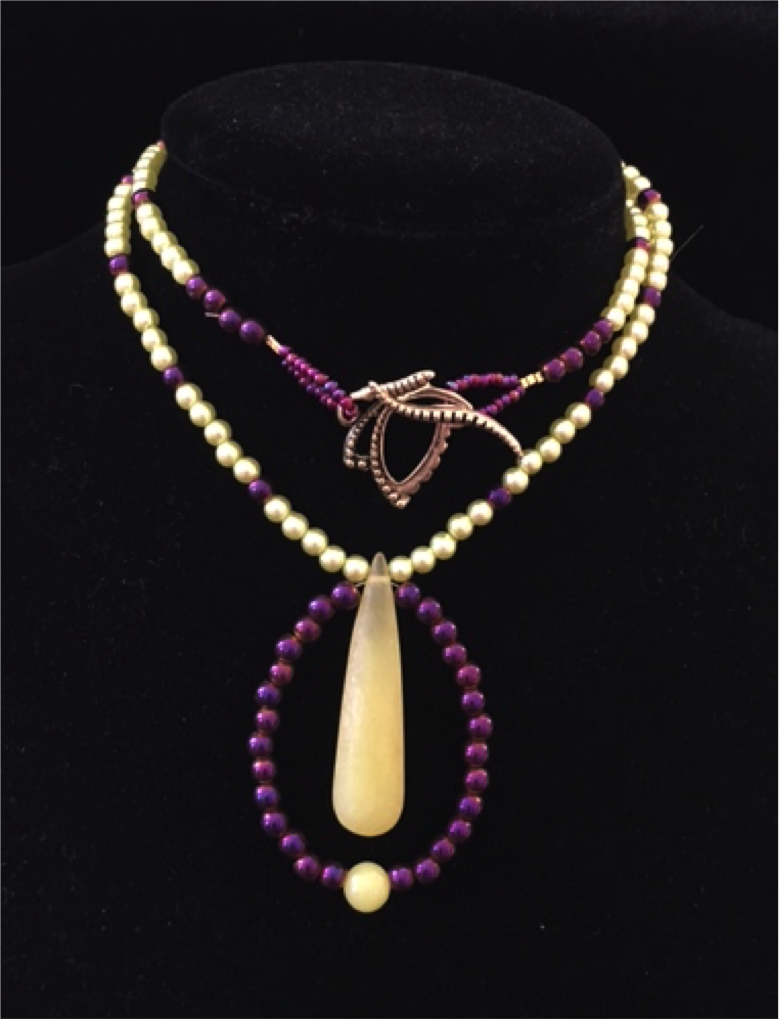 Lime green citrine tear drop combine with iridescent purple beads and lime green pearls. Clasp is a butterfly.
Explanation: Lime green sustains energy while citrine amplifies a positive outlook for change and motivation. Purple promotes good judgement while pearls promote calmness. Matching earrings available as item Earrings01.