Tree of Life Jewelry is loved and adored now all over the country and in all different parts of the world.  Now you can wear one while also helping to support HD Reach.
Invite your friends and family to purchase a Tree of Life Necklace, Earrings, or window/wall decoration and help support HD Reach's mission - provide access to care for those affected by Huntington's disease!
Terry Buehner, the designer of these unique pieces, has made jewelry for twenty years.  These are original pieces of jewelry - no two are the same!  
We will ship your order within a few days.  And remember...all proceeds will go to HD Reach.
Necklace - iridenscent aqua glass beads and lime green pearls with citrine stone beads: promote positive outlook, calmness, and rebirth.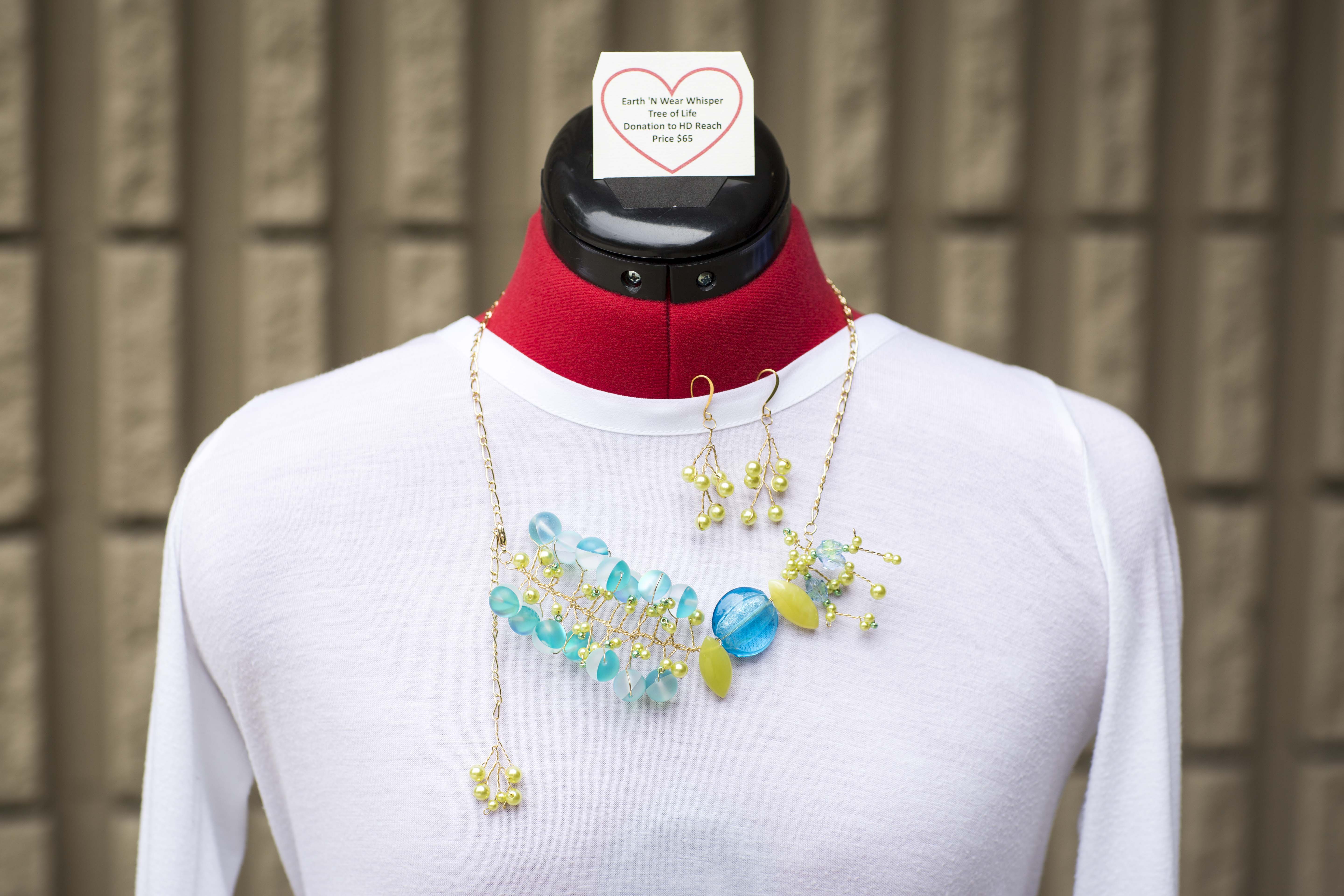 This Tree of Life necklace combines iridescent aqua glass beads and lime green pearls with lime citrine stone beads. Lime green sustains energy while citrine amplifies a positive outlook for change and motivation. Pearls promote calmness. Glass is a melding of the four traditional elements because through fire and air the silica earth element is molten into liquid only to return to its earthy state as a solid. The four elements amplify rebirth, focus, and good communication. Aqua promotes calmness, whereas iridescence combines all color properties such as wholeness, clarity, and openness. Matching earrings can be purchased separately (#Earrings08) .