Tree of Life Jewelry is loved and adored now all over the country and in all different parts of the world.  Now you can wear one while also helping to support HD Reach.
Invite your friends and family to purchase a Tree of Life Necklace, Earrings, or window/wall decoration and help support HD Reach's mission - provide access to care for those affected by Huntington's disease!
Terry Buehner, the designer of these unique pieces, has made jewelry for twenty years.  These are original pieces of jewelry - no two are the same!  
We will ship your order within a few days.  And remember...all proceeds will go to HD Reach.
Smoked quartz in brass, copper, and nickel necklace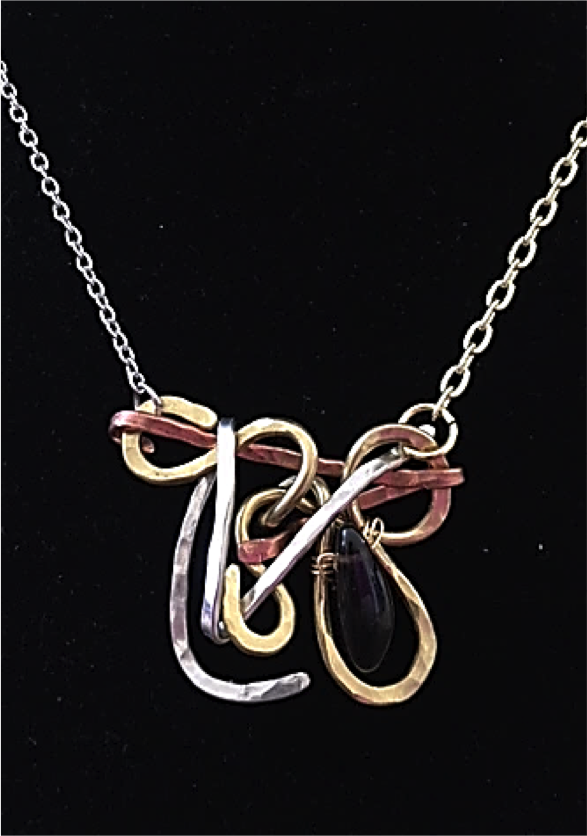 This necklace pendant is made from three metals; brass, copper and nickel. Terry bent and twisted each piece of wire until it locked into place. None of the wires are soldered The bead that hangs off center is Smokey Quartz. Explanation: Smokey Quartz- replaces vulnerability with courage. Nickel promotes positive thinking and courage, brass provides the ability to try something new and copper amplifies your awareness and expands your self knowledge.