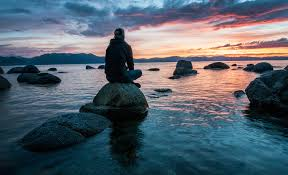 Even though genetic tests for Huntington's disease (HD) are available, nearly 90% of people at-risk for HD wait for symptoms to learn if they and their descendants will be spared from this disabling, life-ending fate.
Reasons for not being tested vary. For some, it's fear of discrimination, depression, or despair. Many are traumatized from family members' stories of receiving inaccurate or incomplete information from ill-prepared clinicians. And with most genetic testing sites using electronic medical records, results can be vulnerable to disclosure to employers, family members, or other medical professionals.  
Not testing for the HD gene has downsides too. People at-risk report increased anxiety and difficulty with making plans. These feelings can lead to difficulty with making decisions on continuing education, employment, and even relationships.
For people navigating their HD journey, HD Reach, a private nonprofit, developed a testing option that is informative, supportive, and confidential. The two-part program includes the At-Risk Decision Path and Genetic Testing Path. The Paths are offered in a non-medical setting to avoid accidental disclosure and to create a caring environment.
Licensed counselors who are well-known in the HD community and have worked with many individuals and families impacted by HD provide the Paths. These counselors understand the nuances of this disease and are skilled at guiding people on their HD journey. Care partners attend every session, and their needs are equally addressed in this family-system model of care. Since the program began in 2018, clients have expressed gratitude for receiving compassionate counseling and controlling access to their test results.
Clients are advised on issues such as obtaining benefits before enrolling in the Decision Path. Once they start, guided exercises are used to help form decisions and build coping skills. These exercises are individualized to take as little or as much time as needed. At the end of the Decision Path, a psychiatrist conducts one 30-minute session to assess for stability. The psychiatrist and counselor make recommendations if any concerns arise.
In the second phase of the program, the Genetic Testing Path, clients receive explanations on how results are interpreted and make a plan for results day.  Once the blood is drawn, counselors remain available during the five (difficult) week waiting period. On results day, counselors explain the test results, answer questions and follow-up with a post-test plan. Aside from the blood draw, all meetings can be held online via a secure telehealth platform.
Unlike most of HD Reach's free services, the Decision Path and Genetic Testing Path are fee-based. While HD Reach does not participate in insurance plans, clients can submit a bill for reimbursement to their insurance provider or HSA. The Decision Path (a prerequisite for genetic testing) costs $750, and the Genetic Testing Path is an additional $450. When available, HD Reach provides need-based scholarships to reduce or eliminate the fee(s).
Currently, licensed counselors work with clients located in North Carolina, Virginia, and South Carolina. Clients outside of this area need to travel to one of these states for all sessions in the Decision and Genetic Testing Paths. Although travelling is not ideal for many, the process is adjusted to make it as convenient as possible.
Individuals who are unable to travel are still encouraged to contact HD Reach for referrals to programs that meet their needs.
HD Reach is founded and supported by families affected by HD to address the multitude of ways HD can impact a person's life regardless of whether they are gene positive, at-risk, gene negative, a care partner, or want to understand HD better.
To learn more, visit www.hdreach.org or call 919-803-8128 or email info@hdreach.org.