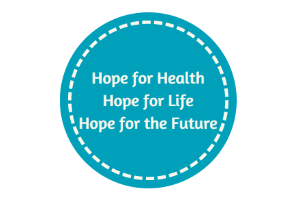 Hope for Health, Hope for Life, Hope for the Future
On April 7, 2018, HD Reach hosted the 2018 North Carolina Huntington's Disease Statewide Education Day, Hope for Health, Hope for Life, and Hope for the Future in Raleigh at the North Carolina Biotechnology Center  (15 T.W. Alexander Drive, Research Triangle Park, NC).
At the North Carolina HD Education Day, attendees learn more about living  life well with HD from some outstanding speakers and local North Carolina HD experts. Attendees learned about advances in medical care from medical and research HD experts Dr.  Burton Scott (Duke Medical Center) and Dr. Francis Walker (Wake Forest Medical Center).  Dr. Mary Edmondson, HD Reach's Medical Director, conducted an afternoon session for the at-risk group. A few other topics for the afternoon sessions included dealing with irritability, talking with others about being at-risk, and mindfulness.  Click here to see the agenda.
There were breakout sessions for everyone in the HD community, from those living with HD, those at-risk for the disease, HD caregivers as well as youth. This years educational day was packed with practical information and was attended by over 100 people affected by HD in NC.
---
Links to Speaker Presentations
Videos of Speaker Presentations
2018 HD Education Day presentation by Drs. Miroslav Cuturic and Mary Edmondson entitled "Busting HD Myths".
Dr. Mary Edmondson and Dr. Miroslac Cuturic are going to have a conversation about myths and beliefs that impact how people approach HD.  Interpretation, tradition, legends, folklore, and truths are the lens through which we see HD.  Health care providers and families together interpret Huntington's disease in ways that color choices and ultimately quality of life.  Are our beliefs more powerful than the facts?
2018 HD Education Day presentation by Drs. Burton Scott and Francis Walker entitled "Latest and Greatest in Clinical Research".
During this panel session you'll learn from the experts about the advances being made in HD clinical research.  The doctors will also discuss which clinical trials are currently enrolling.
---
Our 2018 Sponsors
Champion Level
Supporter Level
Friend Level