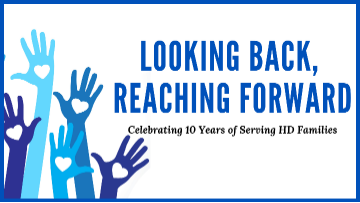 The 2019 HD Reach Education Day will focus on a hope filled future for living well with HD. Join us as we host our annual statewide Education Day and celebrate our 10 year anniversary of serving HD families in North Carolina!
Our North Carolina HD experts, Dr. Don Lo (Duke Neurobiology), Dr. Burton Scott (Duke Medical Center) and Dr. Francis Walker (Wake Forest Baptist Medical Center), will share the exciting and hopeful new advances in clinical research.
We'll have breakout sessions for everyone in the HD community, from those living with HD, those at-risk for the disease, HD caregivers, and youth. You won't want to miss this educational day packed with practical information.
Registration begins at 8:30AM, with the program starting at 9:30AM.
There is no charge to attend this event.