Robert Trestman PhD, MD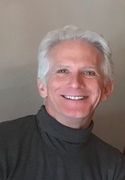 Dr. Robert Trestman is Professor and Chair of the Department of Psychiatry and Behavioral Medicine at Carilion Clinic and the Virginia Tech Carilion School of Medicine. He received his Ph.D. in Psychology and M.D. from the University of Tennessee, and trained in psychiatry and neurobiology at the Mt. Sinai School of Medicine in New York City. Dr. Trestman came to Carilion Clinic from UConn Health Center in Farmington, Connecticut, where he was a tenured professor of Medicine and Psychiatry. Dr. Trestman has studied the neurobiology and treatment of people with severe mood and personality disorders, and conducts translational research on mental health. He has authored over 180 peer reviewed articles and other publications, and is the senior editor of the first textbook in the field of correctional psychiatry, the Oxford "Textbook of Correctional Psychiatry". Dr. Trestman has given over 150 regional, national, and international invited presentations. Dr. Trestman serves on two American Psychiatric Association Councils (Psychiatry & the Law and Health Systems & Funding), on the American Hospital Association's Council for Psychiatric and Substance Abuse Services, serves as Chair of the Research Committee of the American Academy of Psychiatry and the Law Institute for Education and Research, and chairs the American Association of Chairs of Departments of Psychiatry's Clinical Enterprise Committee.
Dr. Trestman was born in New Orleans, LA and has resided in the Northeast since 1985. He and his wife, Dr. Bonnie Hennig-Trestman now live in Roanoke, Virginia. They have five adult children. Dr. Trestman enjoys cycling, traveling, and fencing.