Dr. Bonnie Hennig-Trestman - Special Programs Director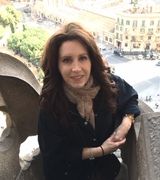 Dr. Bonnie Hennig-Trestman is an accomplished leader who bridges the needs of the community with excellent clinical care and patient centered research. She received her Bachelor of Arts and her Master of Social Work from Boston University and her Doctorate of Social Work from Capella University. She has over 30 years of expertise providing and guiding clinical services to patients and family members suffering from neurodegenerative, physical, and psychiatric illnesses. She is an Assistant Professor at Virginia Tech Carilion School of Medicine in the Department of Basic Science Education and the Director of the Carilion Clinic Huntington's Disease Program in Roanoke, Virginia. She has over two decades of experience working with people who are impacted by Huntington's Disease and their familes.
Dr. Hennig-Trestman is the president and owner of HTA Consulting, PLLC where she provides on-line tele-therapy to patients and their families in three states including Connecticut, North Carolina, and Virginia. She also conducts clinical research on issues related to Huntington's Disease. In 2018 Dr. Hennig-Trestman was awarded a seed grant from the Huntington's Study Group. Her research focused on attitudes and obstacles parents perceive when discussing Huntington's Disease with their children. The outcome of the research included an evidence based model to optimize parental support for discussing Huntington's Disease with children.
In 2003 Dr. Hennig-Trestman wrote a book called, "Talking to Kids About HD". It has been translated into multiple languages and was revised in 2018. Dr. Hennig-Trestman has provided educational lectures on talking to kids about Huntington's Disease as well as various related topics such as "Law Enforcement and HD"; Dealing with Behavioral Symptoms of HD; and "Assessing Driving Competency in People with Dementia"  to national and international audiences. Dr. Hennig-Trestman is a member of the Huntington Study Group (HSG) where she has served on multiple committees and the European HD Network (EHDN).
In 2013 Dr. Hennig-Trestman was contacted by the founders of the Huntington's Disease Youth Organization (HDYO) and was asked to partner with them to further their mission to provide education, support, and awareness to young people impacted by Huntington's Disease. Since that time she has volunteered annually at the North American HDYO Camp and serves on the Board of Directors as the Research Chair.
Dr. Hennig-Trestman was born and raised in the Northeast but now lives in Roanoke, Virginia. She and her husband, Dr. Robert Trestman, have five adult children. Dr. Hennig-Trestman volunteers as a docent at the Taubman Museum in Roanoke, Virginia. She enjoys cooking and traveling. She is also an elite level fencer and has represented the United States as a member of multiple World Veteran Fencing Championship teams.