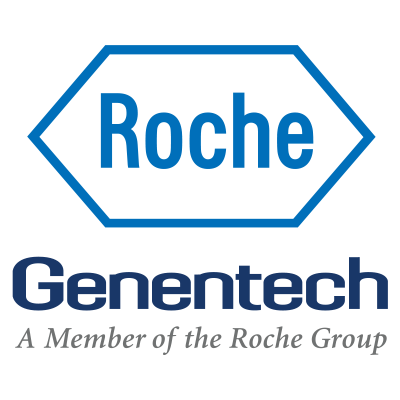 Dear Global Huntington's Community,
Just over one year ago, we and our partner Ionis Pharmaceuticals announced the results of the first ever study that tested the huntingtin-lowering scientific hypothesis. Today, we are pleased to announce that the first patient has entered into the GENERATION HD1 clinical study – a pivotal, global Phase III study to investigate the efficacy and safety of RG6042 (formerly known as IONIS-HTTRx). If this clinical study is successful, it is our hope that RG6042 will be approved by health authorities and made available for the treatment of manifest Huntington's disease.

We are grateful to the patients and family members participating in clinical research, as well as everyone supporting them in the broader HD community. Scientific progress is only possible with your collaboration and participation.
Recent Updates
Two global clinical studies have started and first patients are enrolled – an important achievement for the research programme; study status is available on ClinicalTrials.gov

HD Natural History study (NCT03664804)

This observational study for early manifest HD will run in the USA, Canada, Germany and the UK; planned study sites were announced in late 2018.
Initial sites have opened and the first patients have enrolled; our team continues to work to open recruitment at all study sites as quickly as possible.

Phase III GENERATION HD1 study (NCT03761849)

We received health authority approvals in the USA and Canada to start this pivotal study for manifest HD. Planned study sites for those countries were announced at the end of 2018 and the first patient has now enrolled.
This study will run in approximately 15 countries; we are diligently working to set up study infrastructure and receive approvals in the remaining countries.

Ongoing open-label extension of the Phase I/IIa study: sponsorship has been transferred from Ionis to Roche

Patients who completed the Phase I/IIa study have been participating in an open- label extension study sponsored by Ionis (NCT03342053). Responsibility of this study has now transferred to Roche. Moving forward these patients will roll into a new Roche-sponsored, open-label extension study called GEN-EXTEND. GEN- EXTEND will allow us to continue to study longer-term effects of RG6042 in those participants who have previously completed a clinical trial for the investigational molecule.

Important to note
At this time, access to RG6042 is only through clinical studies because the benefits and risks of RG6042 are not yet fully understood.
Additional countries/sites for the Phase III study: Information about additional countries/sites will be announced on a progressive basis, once sites are nearly ready to enrol participants; information will be posted on ClinicalTrials.gov.
Communications about study data: Roche is committed to transparent and timely communications, as well as ensuring the integrity of ongoing clinical trial operations and data collection. In line with our Global Policy on Sharing of Clinical Study Information, we will share overall programme updates and relevant data from completed and ongoing clinical studies with the scientific community via appropriate channels (e.g., scientific meetings, peer-reviewed journals, etc.).

Our team recognises that the need in HD is greater than the capacity of the RG6042 development programme, and that not every person nor every capable HD centre interested in these clinical studies will be able to participate. We can assure you that the studies are designed to provide health authorities with the required data so that the benefit-risk of RG6042 can be determined as quickly as possible. The ultimate goal is that this investigational medicine can be approved by health authorities and made accessible to the broader HD community.

Our team continues to engage with health authorities and HD communities around the world on the RG6042 research programme. We look forward to providing you with further updates.

Sincerely,

Mai-Lise Nguyen, on behalf of the Roche & Genentech HD team
Patient Partnership Director, Rare Diseases
Roche Pharma Research & Early Development / Roche Innovation Centre Basel, Switzerland