People with HD experience motor, cognitive, and psychiatric/behavioral symptoms.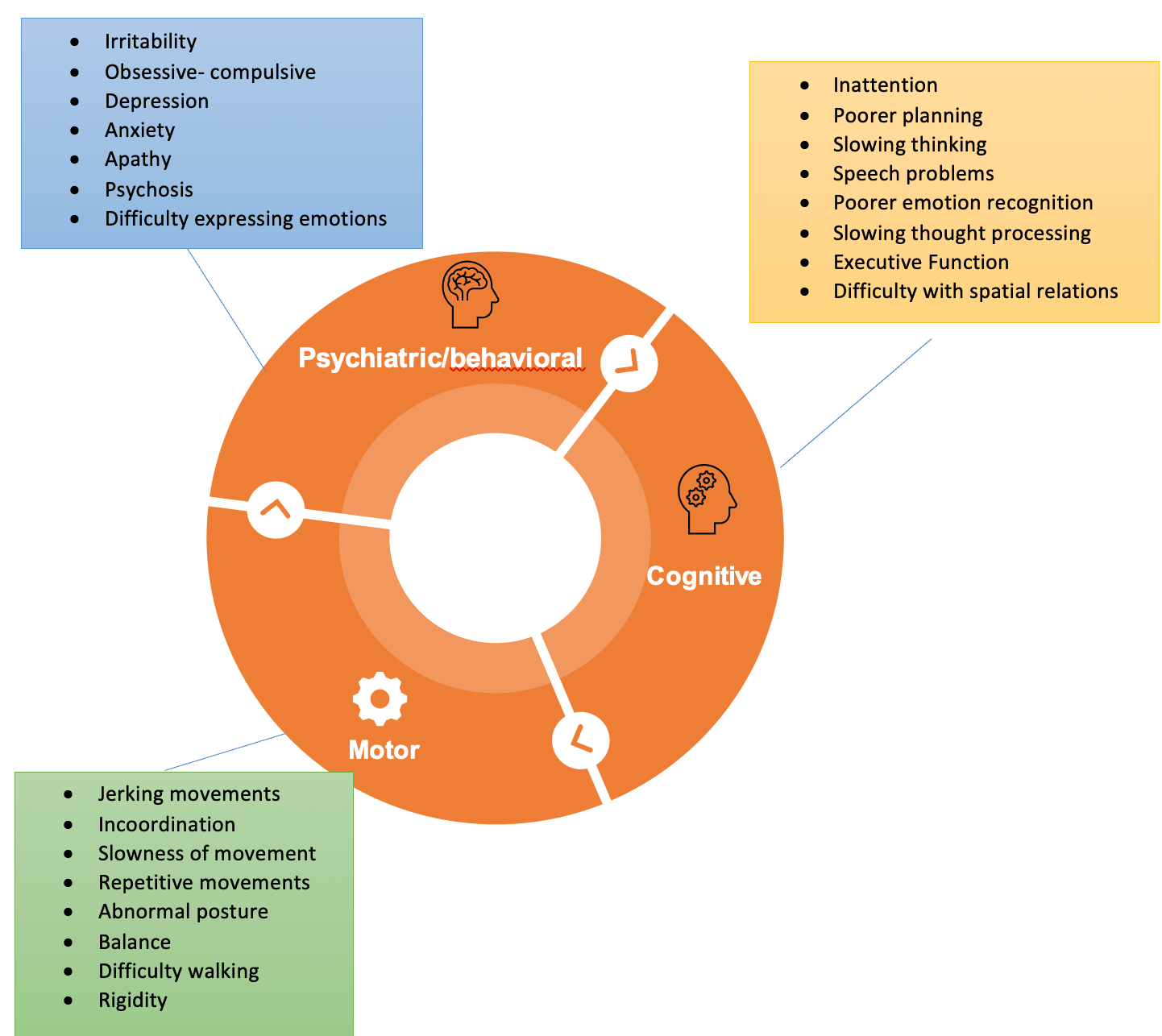 Subtle symptoms may be present decades before diagnosis.

Of people experience motor symptoms at clinical onset.

Functional abilities diminish as disease becomes more advanced.

Of people with HD experience chorea.

Chorea consists of involuntary, unpredictable jerking movements. 
Chorea may impact swallowing which creates problems with speech, choking, pneumonia, posture, and walking leading to falls and injuries.
HD has an IMPACT on everyday life