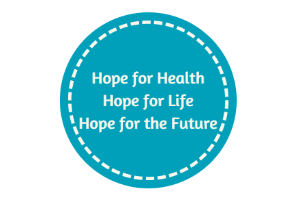 Hope for Health, Hope for Life, Hope for the Future
HD Reach is proud to host the 2018 North Carolina Huntington's Disease Statewide Education Day, Hope for Health, Hope for Life, and Hope for the Future in Raleigh on Saturday, April 7, 2018!  Registration opens at 8:30 AM with the program starting at 9:30 AM.
Why Should I Attend?
At the North Carolina HD Education Day, you'll learn more about living  life well with HD from some outstanding speakers and local North Carolina HD experts. You'll learn about advances in medical care from medical and research HD experts Dr.  Burton Scott (Duke Medical Center) and Dr. Francis Walker (Wake Forest Medical Center).  Dr. Mary Edmondson, HD Reach's Medical Director, will conduct an afternoon session for the at-risk group. A few other topics for the afternoon sessions will include dealing with irritability, talking with others about being at-risk, and mindfulness.
We'll have breakout sessions for everyone in the HD community, from those living with HD, those at-risk for the disease, HD caregivers as well as youth. You won't want to miss this educational day packed with practical information.
There is no charge to attend this event.
---
Sponsorship and Exhibiting at this event
For information about sponsorships or reserving an exhibit space, contact Ann Lassiter at 919-327-1804 or alassiter@hdreach.org
Download information on sponsorships and exhibiting at the HD Reach Education Day.
---
Need Help with Travel Expenses?
There are funds available to help offset the cost of travel to the Education Day.  Submit your application because time and funds are limited!  All applications will be kept confidential.
This form must be completed in full and submitted to HD Reach as your "application" for the 2018 North Carolina Huntington's Disease Education Day Travel Voucher. 
Deadline: Friday, March 16, 2018
---
Our 2018 Sponsors
Champion Level
Supporter Level
Friend Level
An Anonymous Friend from a major clinical trial